From Catholic Extension.com
Funding provides essentials for those experiencing homelessness in Ohio
Sister Susan Olson, OP may have taken a vow of poverty, but she is rich in compassion, spending her time and talents generously.

When she recently received a $1,000 grant from Sisters on the Frontlines, she used the funds to help two often-overlooked populations near and dear to her heart: those struggling with homelessness and artists hit hard by the pandemic in Columbus, Ohio.
She used the grant to buy essential needs for those facing homelessness in the city. With the help of her fellow Dominican Sisters of Peace, some 50 backpacks were stuffed with the goods she purchased.
Sister Susan wanted to help address both food insecurity and personal hygiene. The backpacks contained a number of foods and personal items, including packaged snacks, a toothbrush, toothpaste, toilet paper, cleansing wipes, and socks.
The supply kits were delivered to an organization on the South Side of Columbus who, according to Sister Susan, " "works hard to give people a hand up, not a hand out."
Helping Artists
Another overlooked population hit hard by the pandemic is the artist community. Due to the pandemic,  many arts organizations shut down, leaving many people out of work. Sister Susan reached out to local artists to help them get by.
She was able to help a graphic artist by helping to pays some of her bills. Her business was struggling because advertising decreased during the pandemic. The grant helped save her from going further into debt.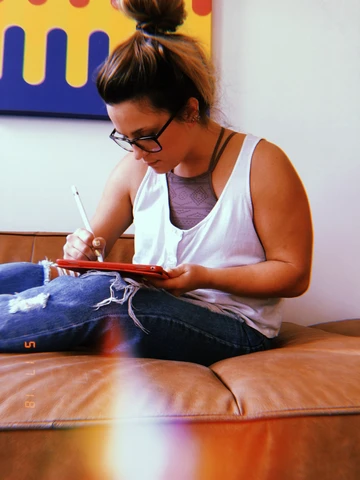 The gift was particularly special to Sister Susan because has known the woman since she was 3-years-old and wanted to keep her dream of owning her own business afloat during a difficult time.
A Growing Movement 
Sister Susan is just one of hundreds of Catholic sisters who have received grants from Sisters on the Frontlines donors. Across the country, there are thousands of nuns who, given $1,000, know exactly who might need it most.